✦ The Band Shown in the Picture Holds Beautiful 1.50 CT Pear Moissanite 
✦ ENGAGEMENT RING DETAILS
✧ Center Stone Weight: 1.50 TCW ( 5.50 x 7.50 MM)
✧ Center Stone: Pear Cut
✧ Center Stone Type: Moissanite
✧ Side Stone: Round Brilliant Cut
✧ Moissanite Details: DEF Color, VVS+ Clarity
✧ Band Width: Approx. 2.0MM
✦ WEDDING BAND DETAILS 
✧ Stone Cut: Marquise & Round Brilliant
✧ Stone Type: Moissanite
✧ Moissanite Detail: DEF Color, VVS+ Clarity
✧ Band Width: Approx. 2.0MM
✦Side Stone Weight: 1.05 TCW

✦ METAL DETAILS 
✧ Metal: Solid Gold
✧ Metal Purity: Available Options 10K | 14K | 18K
✧ Metal Authenticity: Metal Authenticity Stamp
✦ The Band Shown in the Picture Holds Beautiful 1.50 CT Pear Moissanite 
✦ ENGAGEMENT RING DETAILS
✧ Center Stone Weight: 1.50 TCW ( 5.50 x 7.50 MM)
✧ Center Stone: Pear Cut
✧ Center Stone Type: Moissanite
✧ Side Stone: Round Brilliant Cut
✧ Moissanite Details: DEF Color, VVS+ Clarity
✧ Band Width: Approx. 2.0MM
✦ WEDDING BAND DETAILS 
✧ Stone Cut: Marquise & Round Brilliant
✧ Stone Type: Moissanite
✧ Moissanite Detail: DEF Color, VVS+ Clarity
✧ Band Width: Approx. 2.0MM
✦Side Stone Weight: 1.05 TCW

✦ METAL DETAILS 
✧ Metal: Solid Gold
✧ Metal Purity: Available Options 10K | 14K | 18K
✧ Metal Authenticity: Metal Authenticity Stamp
🎅Santa's not the only one on time - Order by Today Get it Before Christmas!🎅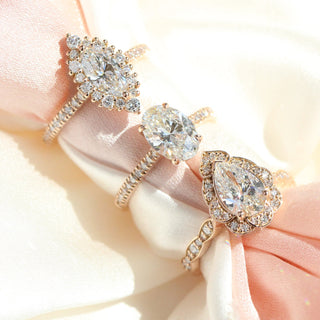 WHY CHOOSE FARRELLOUISE?

✧ Lifetime Warranty on each items
✧ 24 x 7 Support with our team

✧ 30 Days Return Policy
✧ Gold Metal Authenticity Stamp
✧ Ethical Craftsmanship
✧ Affordability
✧ Made to Order

Rest easy, your jewelry is in the skilled hands of our artisans who will nurture your precious pieces with utmost care.
Why Farrellouise?
FREE SHIPPING
All orders above 500$ over the world ship FREE along with it you'll have complete tracking and Insurance of your order
LIFETIME WARRANTY
We stand behind the Quality and Craftsmanship of every piece we make with Love & Perfection. We offer a Limited Lifetime Warranty on each piece.
CUSTOMIZATION
We make Custom or Personalized orders as well. If you have any specific design in your mind please feel free to get in touch with us at support@farrellouise.com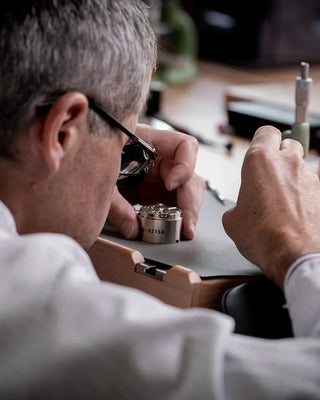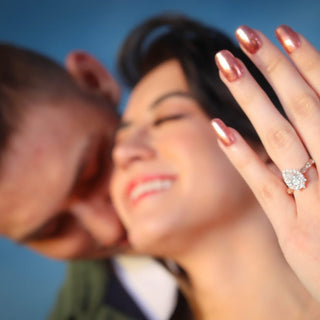 Confused what to buy?
Schedule a virtual appointment with our jewelry expert to explore our unique and innovative jewelry designs from the comfort of your own home.